TEN REASONS TO WORKOUT TODAY!
10. Exercise lifts your mood.
9. You want to be a good example to your children.
8. Exercise combats depression.
7. Exercise improves cholesterol and reduces the risk of cancer.
6. Exercise gives you energy. Stop being tired!
5. Because you'll never regret a workout.
4. Because YOU are worth it.
3. Exercise helps you lose weight.
2. So you can look great naked!
and the #1 reason to workout today: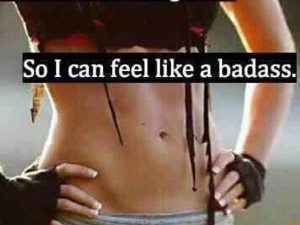 to feel like a badass!
Check out these awesome posts: