Here's a question that  I recently received from one of my readers: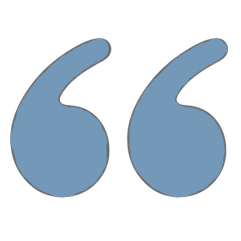 I love the recipes and healthy living tips you post, they are always so helpful and delicious, but since you're a nutritionist I have a question:  Do you eat perfect 100% of the time?  I seem to fail at my diet 1/2 way through the week and then start fresh again every Monday.  It's a never-ending cycle that I can't get out of.  HELP!  

This is a question I get asked ALL THE TIME & it's a great one.  Here's the truth:

No, I don't eat perfect all the time, because life's just not that easy!  Sometimes I wish it was and sometimes I really enjoy when life gets in the way.  

The truth is that healthy eating is a lifestyle change and for any change to be successful, you need to adhere to it about 80-85% of the time.  Because of my recent food allergies, I'm a bit stricter (around 90-95%) but it's just because I can't handle the way my skin explodes when I make poor food choices.  (Eczema SUCKS btw).  

When you make great food choices and incorporate them into your lifestyle, then the not-so-great choices typically won't hurt you or your waistline.  It's all about balance and as long as you don't overdo it - YOU'RE FINE! 

The common mistake we often make when starting to eat healthy is that we give up after the first hiccup.  For example: You may have gotten a new menu for the week - full of healthy, clean meals. So you go grocery shopping, prep all your food, and get ready to tackle it first thing Monday morning. Monday goes well and so does Tuesday, but Wednesday you forgot to bring your lunch to work as you were late getting out the door.BUMMER!  You decide to order out and unfortunately the only thing you can get delivered is a pizza.  The pizza comes and you eat one slice.  Then you eat another and another and then you get upset.  :(

HERE'S WHERE YOU CAN MAKE OR BREAK YOUR SUCCESS:  Most people give up at this point and think that they already blew their diet for the week and then continue eating poorly until the following Monday when they decide to "start over".  WHAT YOU SHOULD DO is get right back on the wagon come dinner time.  Bust out that healthy salad and continue moving forward.  Make sure everything is good to go for Thursday and finish out your week strong.  There are always going to be times where life gets in the way - it's up to us to choose whether or not we let it stay in the way.  
I'd love to hear more questions like these - so if you've got them send them my way by replying to this email or writing to [email protected]
CLICK HERE to sign up and get fitness and nutrition tips sent straight to your inbox!
 
This post has been shared on Workout Wednesdays Linkup.