OK - it's the first weigh day since I got back from vacation 3 days ago and I'm a quite nervous to see what the scale & measuring tape has in store for me. As they say, there's no time like the present, so here we go:
Weight: Gained 1 pound. I can live with that! My goal was to come back from vaca the same weight as I left, but 1 pound will be gone in no time, so I'm going give myself a little pat on the back for a job well done.
Inches: All measurements stayed the same! Awesome! OK - so maybe the weight gain is retained water or muscle - either way - I'm still rockin' a total of 16.25 inches LOST!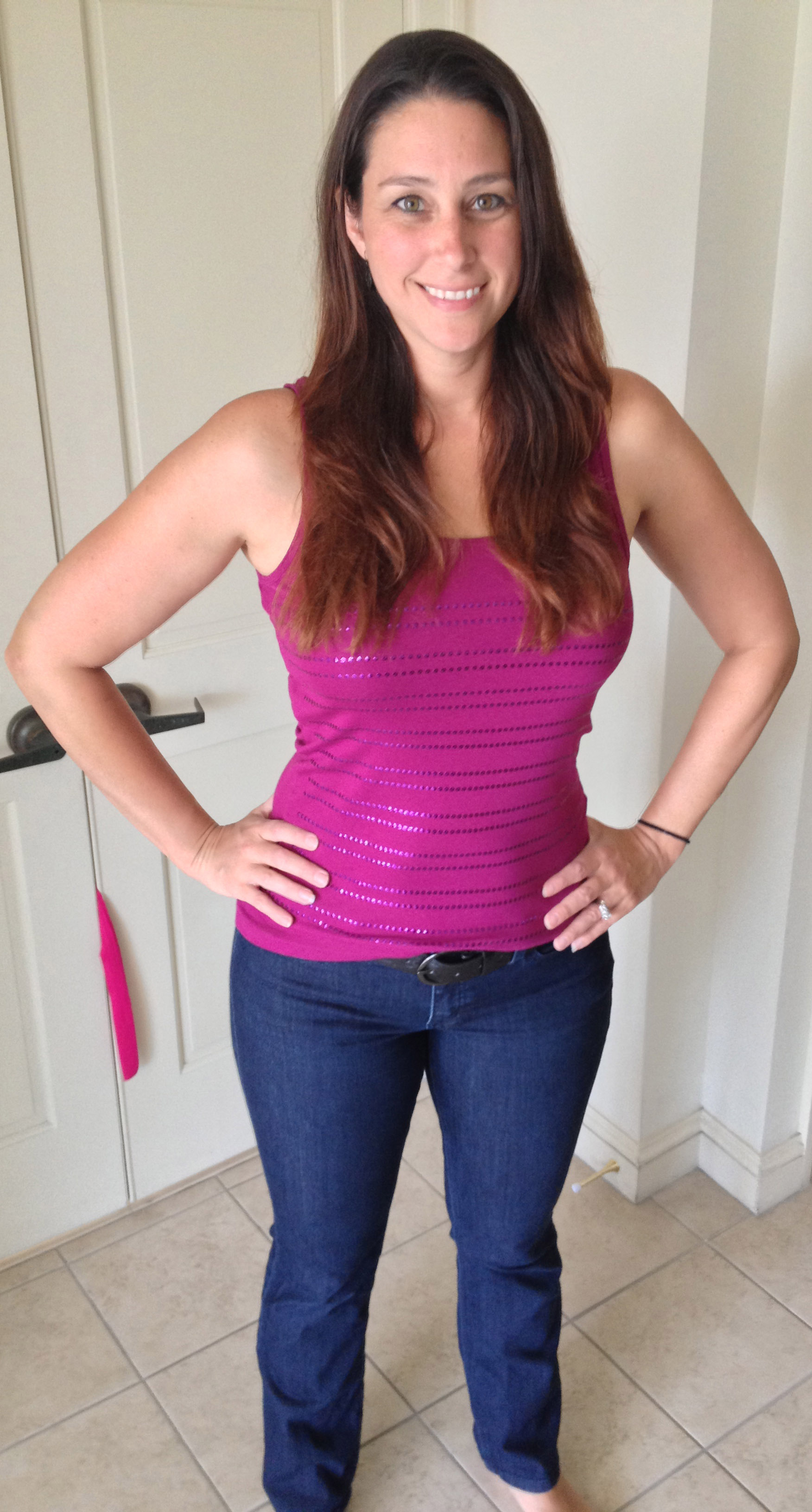 Here's my pic for this week - For pictures, measurements, and weight from day one until today - check out my Before & After page!
Whew! Thank heavens that is over with. I can't wait to get my eDiets meals tomorrow and get back on the weight loss train!!! Until then - it's time to get my DDP Yoga on! #BANG!
Check out these awesome posts: